Orange Shirt Day was created in 2013 and this year is recognized by the Federal Government of Canada as the inaugural "National Day for Truth and Reconciliation"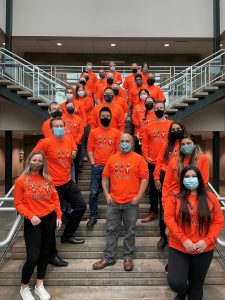 to educate people and promote awareness of the impact the residential school system has had on our Indigenous communities in Canada. Held annually on September 30th, this year's commencement of the new Federal Government Holiday occurs after more than 1,000 unmarked graves were discovered near former residential schools across Canada. It's a time to learn and take actionable steps towards reconciliation.
If you're interested in learning more about our National Day for Truth and Reconciliation, be sure to read Phyllis' Story, who has been a strong advocate in helping to raise awareness and was the inspiration for why we wear orange on this day: Read her story at orangeshirtday.org
INDIGENOUS ENGAGEMENT & PARTICIPATION AT PALADIN
Paladin Security Group including us at Paladin Risk Solutions, take pride in making the world a safer and friendlier place. Integral to this vision is our focus on supporting local communities, including investing in the provision of education in the field of security and generating meaningful employment.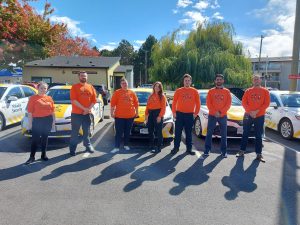 As the lead for our Indigenous Partnerships, Shane Wright, Executive Vice President, acknowledged, "Today represents one more step in the history of our nation moving in the right direction towards true reconciliation. It is an opportunity to reflect on our tragic past and what each of us can do to support the ongoing process of reconciliation moving forward. We want to thank our Indigenous partners and the people that make up their communities for the countless ways they have shown their support for Paladin, but today in particular we would like to recognize them for openly sharing the history of their nations, their unique cultural identities, and teaching us the true definition of strength and perseverance. Words cannot express how grateful we are for the level of support and trust our partners have shared with Paladin."
Indigenous Partnerships
Shxw'ōwhámél First Nation
Tsal'alh First Nation
Nak'azdli Whut'en First Nation
Peters First Nation
Kitsumkalum Band of the Tsimshian First Nation
In addition to recognizing our partners' most active in the delivery of ongoing security services, we would also like to express our gratitude and recognition of our partnerships with Native Friendship Centres, Aboriginal Skills and Employment Training Centres, Aboriginal-owned subcontractors, and other Indigenous Partnerships in different stages of development.
Resources
Phyllis' Story (orangeshirtday.org)
Indigenous Water Poverty: Impacts Beyond Physical Health – Northern and Indigenous Health and Healthcare (usask.ca)
Residential Schools in Canada | The Canadian Encyclopedia
9 Terms to Avoid in Communications with Indigenous Peoples (ictinc.ca)
National Aboriginal Day: 12 things you need to know (utoronto.ca)
Support for Residential School Survivors
National Residential School Crisis Line: 1-866-925-4419
First Nation and Inuit Hope and Wellness 24/7 Help Line: 1-855-242-3310
Alberta: 1-888-495-6588
British Columbia: 1-877-477-0775
Saskatchewan: 1-866-250-1529
Ontario: 1-888-301-6426
Atlantic Provinces: 1-866-414-8111