November 17, 2021
Vancouver, BC.
Paladin Risk Solutions Inc. (PRSI) is excited to announce the appointment of Steve Wilson, as a Senior Advisor.
Steve has over 15 years of experience in the information and communication technology ecosystem providing strategic solutions to solve his clients' biggest challenges. Combined with several professional and academic certifications; Steve sees patterns where others see noise, whether it is fraud, cyber/digital forensics investigations, big data analytic challenges, or strategic transformation and innovation leadership.
Steve works with clients across industries, including in the financial and legal services, law enforcement, oil & gas, retail, government, transportation, education and non-profit.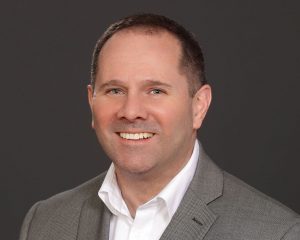 Steve is the current President of the Vancouver Chapter of the Association of Certified Fraud Examiners and is an active member of the International Association of Financial Crime Investigators, the Association of Anti-Money Laundering Specialists, the Metro Vancouver Crime Stoppers, and the BC Elder Financial Abuse Prevention Action Group.
As an advocate of lifelong learning, Steve is currently pursuing his Ph.D. in the field of public sector innovation management, information governance and international public policy related to the internet and universal access.  His current research interests include digital ethics, big data, artificial intelligence, digital currencies, and digital wellbeing, cyber security, innovation and emotions, emotional intelligence, persuasive technology and the relationship between information and communication technology (ICT) and the individual in daily life.
Steve is currently Principal of the new Centre for Digital Transformation C4DT at the British Columbia Institute of Technology BCIT. He also recently developed the Graduate Certificate Program on Forensic Investigation of Fraud and Financial Crime at the British Columbia Institute of Technology, and he continues to assist in the development of post-secondary / industry collaborations and training opportunities, online learning initiatives, and innovation leadership in addition to providing engaging presentations at industry events and conferences.
"We are very excited to have Steve on board, expanding our expertise and bringing exceptional experience in the digital investigation arena. This is an exciting addition and a win-win for Paladin Risk and our clients. Cheers Steve!" from President, Robert Burns.
"Thank you very much to everyone for this opportunity and I look forward to being a part of Paladin Risk Solutions continued growth as a globally recognized brand." from Steve Wilson.
During the COVID-19 pandemic, Steve has been assisting the local Food Bank with stakeholder engagement and strategic planning to advance aquaponics and other sustainable food production initiatives. Steve's family and his love of the outdoors, travelling and meeting new people are his prime motivators.
Please join us in welcoming Steve to Paladin Risk Solutions!