October 27, 2021
Vancouver, BC.
Paladin Risk Solutions Inc. (PRSI) is excited to announce the appointment of Louis Laframboise, as a Senior Advisor. Louis is a highly respected and admired leader in the field of public & private security and brings over 40 years of experience to the Paladin Group of Companies.
Louis was the founder of the largest private investigation, security consulting, and protection services firm in Quebec. His background extends across the public and private sectors, as a former Royal Canadian Mounted Police (RCMP) officer, with responsibilities bridging commercial crime investigations, drug trafficking & importing, VIP protection and risk mitigation. Subsequently, in Corporate Security at the Royal Bank of Canada, as a senior investigator and loss prevention officer, where he assisted in protecting assets (human, material & intellectual), he solved several fraud cases and initiated employee-training programs aimed at crime prevention, also overseeing physical security at the RBC head office and branches.
Louis was the Montreal Security Representative for the National Hockey League (NHL), acting as an advisor to the league, teams, executives, senior managers, and professional athletes, and in consequence, acquired expertise with challenges that face professional sports, athletes, and owners.
Since 1987 Louis has completed hundreds of cases a year, maintaining exceptional client satisfaction. Clients include Fortune 500 corporations, governments, and legal professionals, many with international scope, operating in a multitude of fields and jurisdictions. His specialties include investigating fraud and corruption, detecting infringement of copyrights on intellectual property, protecting high-net-worth executives & professional athletes, and he is well-versed in crime prevention, security surveys, corporate security advisory, and conducting headhunting for senior security personnel and public security assistance such as police re-engineering processes. Louis has also acted for The Military Police Complaints Commission.
"I am excited to announce the addition of Louis Laframboise to the Paladin Risk Team. I have known Louis for over 20 years, and his experience supplying client-centric services nationally and globally, and his reputation as an industry leader are exemplary. I am pleased to welcome him into the Paladin Family and a strategic role in Paladin Risk. Cheers, Louis!" President, Robert Burns.
"I am proud to share my expertise, experiences and contacts with the Paladin Risk Team. We share the same values and objectives: 'assisting and responding to clients' requests with qualified resources and international coverage', above all working with people I know and trust. Thanks for welcoming me in the family, Rob." Louis Laframboise.
Louis has a worldwide professional network and is an active member of many local, national, and international associations. In 2001, he was elected and served as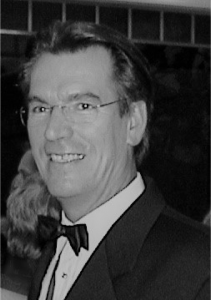 President of the World Association of Detectives, Inc. (W.A.D.) from which in 2003, he received the award for Investigator of the Year, in 2004, and was presented with a
certificate and decoration from the "World Academy of Sciences for Complex Security" (WASCS) in Moscow, for being a major contributor for the industry of security. In addition to his professional training, he has a Law Diploma from Montreal University, administration courses, executive development at Queen's University, which combined with a lifetime of high-level business experience allows him to quickly understand the issues and priorities of clients.
Please join us in welcoming Louis to Paladin Risk Solutions!