Vancouver, BC – (May 25, 2021) – Paladin Risk Solutions is pleased to announce that it has partnered with ModoHR Technologies Inc ("ModoHR") to process background searches on ModoHR's ScreeningCanadaTM web application, Canada's most compliant and technologically advanced Canadian background screening platform.
ModoHR is a leading Canadian technology company that was founded by multiple industry professionals and subject matter experts. ModoHR's team has extensive experience introducing technology to Canadian industry with a focus on background screening, human resources, and risk mitigation. With advanced systems development and ATS/HRIS integrations, ModoHR continually empowers Canadian organizations with process improvement and efficiency.
Overview of Partnership
The ScreeningCanada platform will give Paladin Risk Solutions' clients full-access to powerful background screening. This solution is ideal for organizations that require thorough background checks, including criminal record checks, identification, and credit reports.
As an expansion of our open-source investigations service offerings, Paladin Risk Solutions President, Robert Burns commented: "We are excited to be working with ModoHR to offer background screening services to our clients and vendors. Their ScreeningCanadaTM platform exceeds all our security requirements including compliance, scalability, turnaround time, with all data stored in Canada. Most importantly, we are completely aligned on exceptional client service with bilingual support provided 7 days a week."
The partnership with Paladin Risk Solutions and ModoHR gives client's even more access to the tool's powerful features. Ken Cahoon, CEO of ModoHR commented: "We are pleased to partner with Paladin Risk Solutions and provide their clients with an enhanced suite of new services including Enhanced Criminal Record Searches, ID Verifications,  Credit Summary Reports, eReferences, Education and Accreditation Verifications, Driver's Abstracts and more."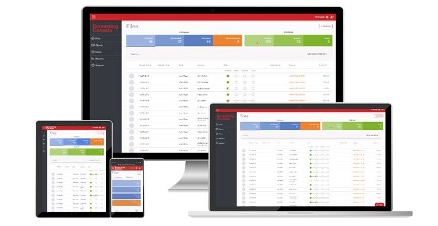 The ScreeningCanada platform is perfectly suited for next day hiring and remote workforce that exceeds physical distancing requirements with the use of LiveVideoIDTM, allowing candidates to be identified 100% remotely without meeting a Hiring Manager or visiting a Canada Post location. Unique features allow for custom emails with client logos, automated reminders, adjudication options and self-serve options.
We are proud to provide an introductory offer of $250 credit on background screening checks! 
Paladin Risk Solutions clients can get started by clicking Contact Us. The ScreeningCanada team will contact clients directly to provide seamless onboarding and training with a dedicated account manager.
ModoHR CEO Ken Cahoon mentioned: "We are excited to work with Paladin Risk Solutions and provide this introductory offer to their clients with a truly Canadian technology that is fully compliant and allows for endless integrations and improved candidate experience."
About Paladin Risk Solutions
An expert consultancy, Paladin Risk Solutions is the industry leader in assisting clients with identifying and mitigating their risk by delivering risk consulting, intelligence, investigations, due diligence, cyber security, OSINT and training solutions.  We provide a suite of services to identify, mitigate, and respond to risk that supports our clients with insightful solutions for their complex issues.
We are backed by over 30 years of proven experience in local, domestic and global markets. With a full team of analysts, investigators and risk consultants, we are at your service, 24/7. By pairing our specialized personnel to your specific industry or issue at hand, we provide superior risk solutions.
About ModoHR Technologies Inc.
ModoHR automates and continually creates scalable, compliant processes to deliver accurate Canadian background data in real time. Through comprehensive web applications clients receive a single, unified workflow for requesting and monitoring results in a secure environment that ensures the privacy of information. ModoHR's proprietary background screening application, ScreeningCanada, is Canada's most accurate, 100% compliant, API-first background screening platform.
Information Contact
Lora Langlois
Phone: 778-807-5660
Paladin Risk Solutions offre désormais la vérification du casier judiciaire au Canada!
 Vancouver, C.-B. – (26 mai 2021) — Paladin Risk Solutions est heureux d'annoncer que grâce à son partenariat avec ModoHR Technologies Inc (« ModoHR »), ses services incluront désormais les vérifications d'antécédents sur ScreeningCanadaTM, l'application Web de ModoHR qui est la technologie la plus avancée et conforme de vérification des antécédents au Canada.
ModoHR est une technologie canadienne de pointe qui a été fondée par de multiples professionnels du secteur et experts en la matière. L'équipe de ModoHR a une vaste expérience dans l'introduction de technologies sur le marché canadien, particulièrement dans la vérification des antécédents, des ressources humaines et de mitigation des risques. En développant des systèmes avancés et en intégrant des SIRH ou systèmes de suivi des candidats, ModoHR aide les organisations canadiennes à améliorer leurs processus et à travailler plus efficacement.
Aperçu du partenariat
La plateforme ScreeningCanada donnera aux clients de Paladin Risk Solutions un accès complet à un outil puissant de vérification des antécédents. La solution est idéale pour les organisations qui ont besoin de vérifications des antécédents minutieuses, notamment les vérifications de casiers judiciaires, l'identification et les rapports de crédit.
Pour élargir son offre de services d'enquête en libre accès, Robert Burns, le président de Paladin Risk Solutions, a indiqué : « Nous avons hâte de travailler avec ModoHR pour offrir des services de vérification des antécédents à nos clients et vendeurs. Leur plateforme ScreeningCanadaTM dépasse toutes nos exigences en matière de sécurité, notamment la conformité, la flexibilité et le temps de traitement. De plus, toutes ses données sont stockées au Canada. Dernier point, et non des moindres : nous sommes parfaitement alignés sur le service à la clientèle exceptionnel, avec un soutien bilingue disponible 7 jours sur 7. »
Le partenariat de Paladin Risk Solutions avec ModoHR donne aux clients encore plus d'accès aux fonctionnalités puissantes de l'outil. Ken Cahoon, PDG de ModoHR, a commenté : « Nous sommes heureux de nous associer avec Paladin Risk Solutions et de fournir à leurs clients une excellente suite de nouveaux services, notamment la vérification avancée du casier judiciaire, les rapports résumés de crédit, les références en ligne, la vérification de la scolarité et des accréditations, les dossiers de conduite, et plus encore. »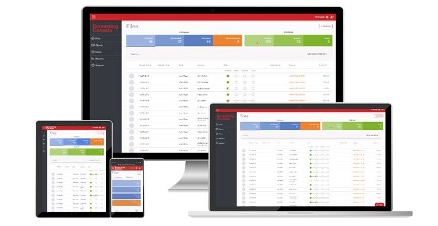 La plateforme ScreeningCanada est parfaitement adaptée pour les embauches du jour pour le lendemain ou les recrutements d'employés à distance qui dépassent les limitations de distance, grâce à LiveVideoIDTM, qui permet d'identifier les clients à 100 % à distance, sans avoir besoin de rencontrer un recruteur ou de se rendre à un point de service de Poste Canada. Ses fonctionnalités uniques permettent d'envoyer des courriels personnalisés portant les logos des clients, des rappels automatiques, et elles offrent des options de décision et de libre service.
Nous sommes heureux de vous proposer une offre d'introduction sous forme d'un crédit de 250 $ sur les vérifications d'antécédents! 
Les clients de Paladin Risk Solutions peuvent commencer dès maintenant en cliquant sur Nous contacter. L'équipe de ScreeningCanada contactera les clients directement pour un accueil fluide et pour leur offrir la formation auprès d'un gestionnaire de compte dédié.
 Ken Cahoon, PDG de ModoHR, s'exprime : « Nous avons hâte de travailler avec Paladin Risk Solutions et de proposer cette offre de présentation à ses clients. Notre technologie est vraiment canadienne et complètement conforme. Elle permet une infinité d'intégrations et une meilleure expérience pour les candidats. »
À propos de Paladin Risk Solutions
 Paladin Risk Solutions est expert en conseil et le chef de file de son secteur. Il aide ses clients à identifier et réduire les risques en leur offrant des solutions de consultation en matière de risque, d'intelligence, de vérification, de diligence raisonnable, de cyber sécurité, d'OSINT et de formation.  Nous fournissons une suite de services pour identifier, réduire et contrer les risques et offrir des solutions informées à leurs problèmes complexes.
Notre expérience de plus de 30 ans sur les marchés locaux, nationaux et mondiaux prouve notre compétence. Grâce à une équipe complète d'analystes, d'enquêteurs et de consultants en risque, nous sommes à votre service 24 h/24, 7 j/7. En associant notre personnel spécialisé à votre domaine d'activité ou question spécifique, vous bénéficiez d'une solution de risque supérieure.
À propos de ModoHR Technologies Inc.
 Chez ModoHR, nous automatisons et créons continuellement des processus évolutifs et conformes pour fournir des données de base canadiennes exactes en temps réel. Nos applications Web complètes offrent un flux de travail unique et unifié pour la demande et le suivi des résultats dans un environnement sécurisé qui garantit la confidentialité de vos informations. L'application exclusive de vérification des antécédents de ModoHR, ScreeningCanada, est la plateforme de vérification des antécédents la plus précise, 100 % conforme et fondée sur l'API du Canada.
Coordonnées
Lora Langlois
Téléphone : 778-807-5660